There is only one reason for this post… I found a way to use my new zigzag scissors!!!
Ok, ok I'm joking (really? am I?!).
To be honest after the exciting phase of zigzag-cutting everything, the biggest satisfaction was trying these Fruit rolls!
It's the perfect healthy snack, because anyone can eat it!
Egg free, lactose free, gluten free, vegan-vegetarian and approved by people on a diet, because there is just one ingredient: fruit! That's it! Nothing more. It's perfect also for children, because there aren't any added sugars, food coloring or fat.
I made my Fruit rolls with mango, but you can use any fruit you like. A while ago I made some with strawberries, simply super!
The directions are easy, you only need to wash your fruit, remove the skin and purée it in a blender. Put it in a low temperature oven and let it dried slowly. In this way you'll get a snack with a candy consistency but 100% natural.
Let me show you how to do it in detail.
---
Note:
This snack is basically dried fruit, so you can store it for 15 days in an airtight box or jar.
---
When I was zigzagging the paper on the background the radio started to play "Things" by Robbie Williams and Jane Horrocks. There couldn't be better choice…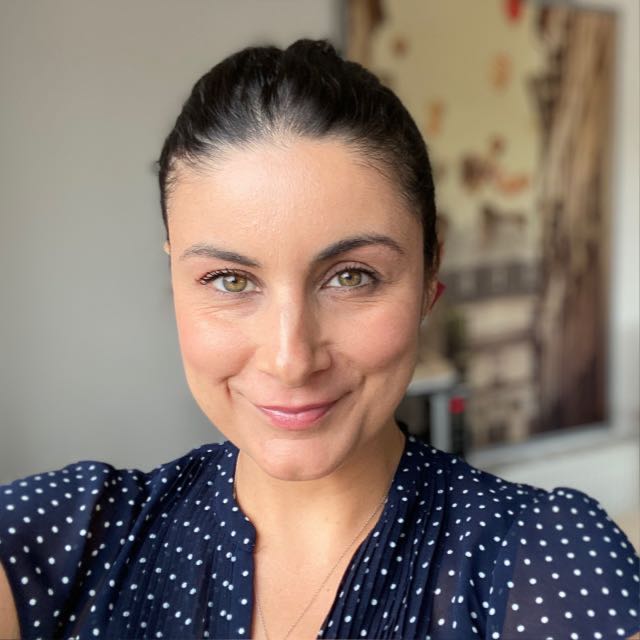 Nicole Orlando
Nicole Orlando è la fondatrice del progetto Unicorns eat Cookies, blog e canale Youtube, dedicato al mondo dei dolci ed in particolare alla pasticceria anglosassone.
Dopo anni di lavoro come cake decorator e cake baker in Inghilterra, dove tutt'ora vive, ha condiviso le sue conoscenze creando tutorial molto seguiti in rete e ora attraverso video-corsi su argomenti più specifici.
Il suo obiettivo è rendere facili anche le preparazioni all'apparenza più complicate sostituendo l'approccio rigido, che spesso viene associato al mondo della pasticceria, con il sorriso e la voglia di mettersi in gioco.
Condividi questa ricetta!